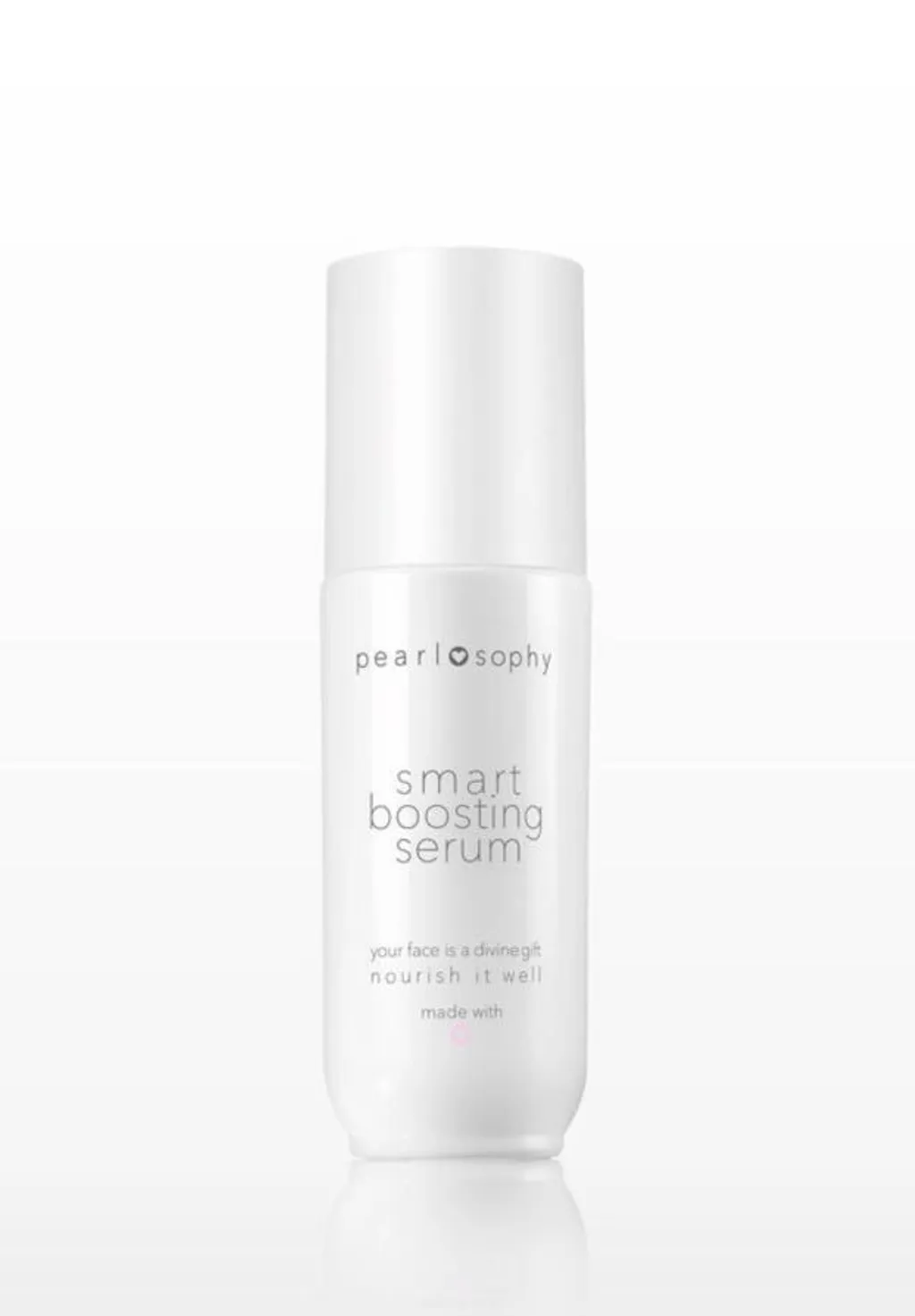 Pearlosophy Smart Boosting Serum (40ml)
How to use:
1. Apply directly to the face and neck, non-greasy essence nourishes and absorbs easily, soothes fine lines.

2. After bathing, use it on the whole body, the skin feels moisturized and smooth, not afraid of dryness and itching in autumn and winter.


Can be used to:
soothe and repair the skin such as sunburn, allergies, dry/flaky skin conditions

as essential oil for body massage and essential oil before/after exercise
as an essence, can also be mixed with water, milk, cream, cream, liquid foundation.
Contains natural and precious ingredients from around the world, making skin translucent, soft and elastic.
1. 80% essence water + 20% essence oil

Promote the absorption of essence water and keep the skin surface moisturized

2. 50% essence milk + 50% essence oil

Nourish and moisturize

3. 70% cream + 30% essential oil

Multi-regional application without fear of drying

4. Use before base makeup

Moisturizes skin and lasts for a long time
Good for Travel.