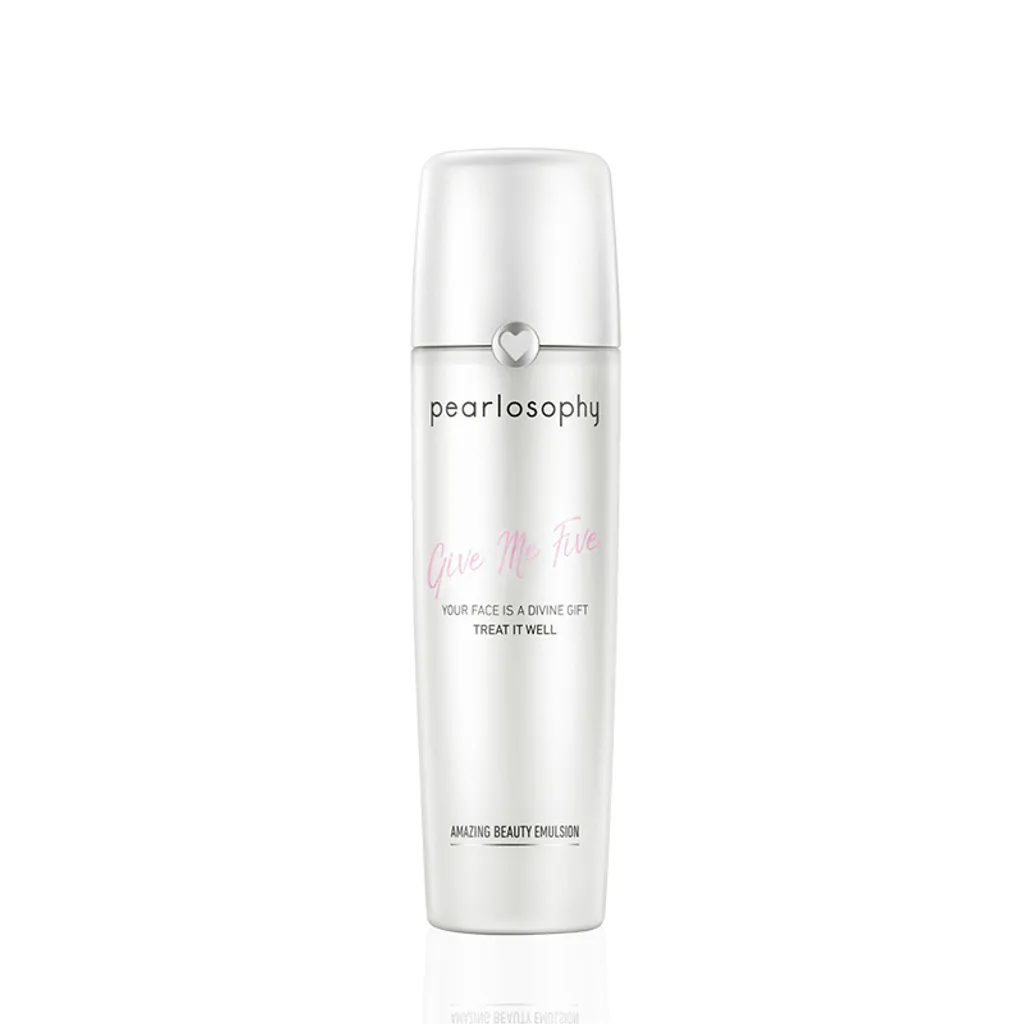 Pearlosophy Amazing Beauty Emulsion (150ml)
What is the next step after you have wet-dressed? Lock the moisture! This step is a must have after the Essence.
Amazing Beauty Emulsion is formulated to act as a moisture lock that seals in all the hydration and benefits of your essence and serums.
Contains 80% pearl fermented essence and 5 imported raw materials from French seas, and adds plant soothing and repair ingredients. Skin care is gentle and effective.
Contains: 5 big French CODIF sea areas imported raw materials such as Deep Ocean Water, Hydrolyzed Algal Glue, Coral Algae for Soothing effects, Chlorella Extract for Firming Elasticity, Sea narcissus extract

How to use:
1. After the essence is fully absorbed, take an appropriate amount of the lotion on the face and neck
2. Massage gently and evenly along the skin texture until fully absorbed
Best use with Amazing Beauty Essence to create moisturised, plump, shiny, translucent glowing skin.