**Ready Stock** NEW Mishang Medical Cold Compress Paste 2.0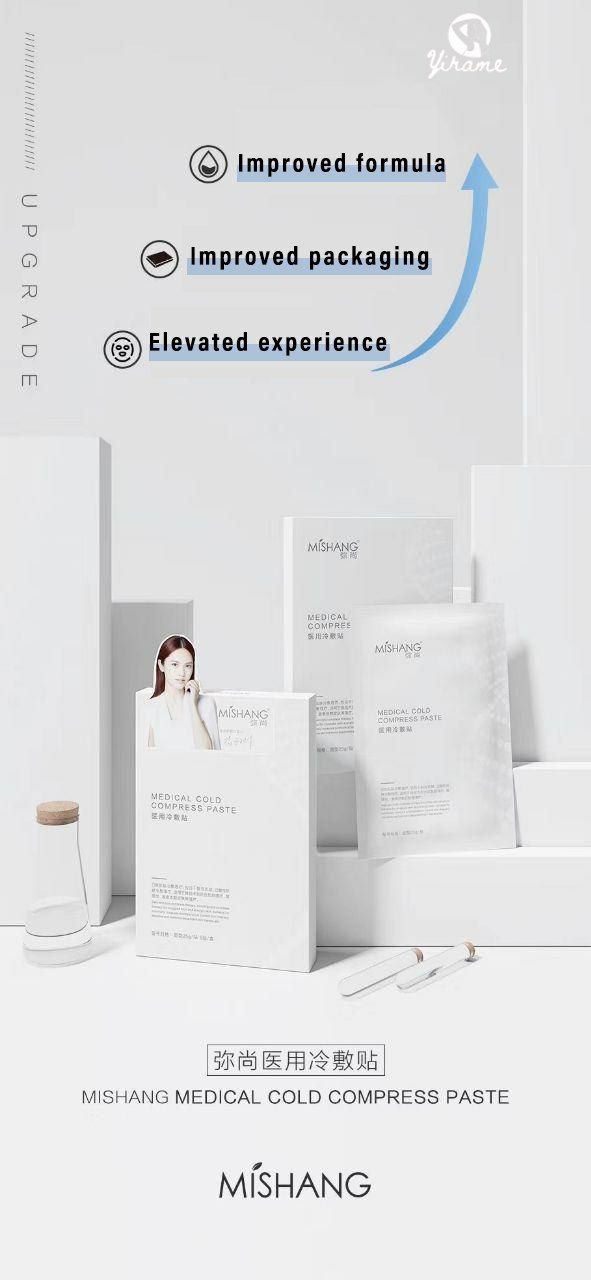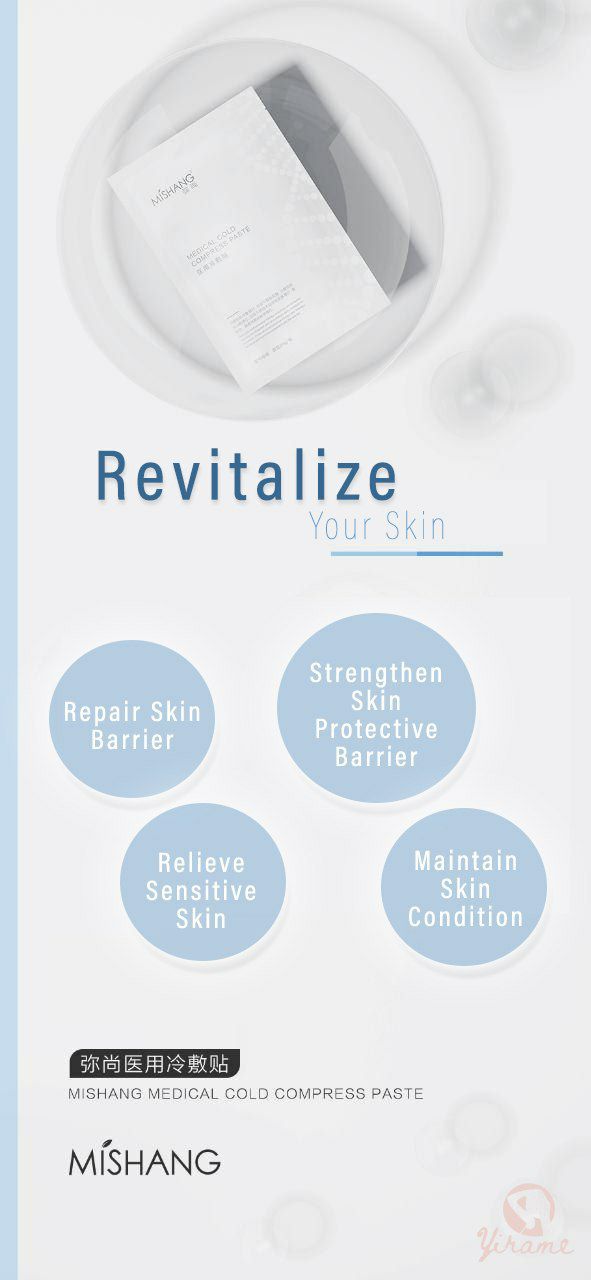 Mishang Medical Cold Compress Paste

Renew & repair your skin (28 days)
Promote healing (pimples skin, scars)
Calming (surgery, sunburn)a
No alcohol/chemicals
No sensitivity
No stimulation
No hormones
No allergic source
No heavy metal
No anti-corrosion
USE IT DAILY TO HELP REPAIR SKIN FOR 15 DAYS FOR BEST RESULT

Volume: 25ml
Skin Type: All Skin (safe for pregnant ladies, kids)
INGREDIENTS
Water, Sodium Hyaluronate, Streptococcus, Novel Recollagen, Plant extract, Skullcap, Rosmarini, Mother Chrysanthemum, Licorice Root, Tea, Polygoni Cuspidati, Rose Flower Oil, Hyaluronic Acid.
积雪草 Centella asiatica > 促进皮肤细胞再生、祛疤消痘 skin regeneration, repair scarring and pimples skin
光果甘草 Licorice > 淡化色斑、美白嫩肤 lighten skin discolouration, whiten and brighten the skin
虎杖根 Polygonum cuspidatum > 减少黑色素、美白抗皱 reduce melanin forms, whitening, anti wrinkles
黄岑 Coptis chinensis > 抗老化 抗炎舒缓过敏 anti ageing, anti inflammation, sooth and clam sensitivity
茶叶 Tea > 平衡油脂、延缓皮肤衰老 balance skin ph, delay ageing
母菊花 Chrysanthemum morifolium > 预防过敏、保湿抗老化 prevent sensitivity, hydration, anti ageing
迷迭香 Rosemary > 活化肌肤细胞、抗衰抗氧化 activate skin cells, anti oxidation
INSTRUCTION

Cleanse your face, remove sheet mask from packaging.
Remove the protective gauze netting and apply the mask. Remove any air bubbles for a tight fit.
Leave the mask on for 15 to 20 minutes.
Tap your skin gently for better absorption of the remaining essence. Rinse off with water.